Dr. Rosa Michaelis
Medical Director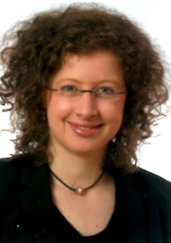 Professional Training & Experience:
| | |
| --- | --- |
| 2012 | M.D., University Witten/Herdecke |
| 2013 to Present | Residency in neurology, Department of Neurology, Gemeinschaftskrankenhaus Herdecke, Germany |
| [08/2016 to 10/2017 | Residency in neurology, Department of Psychiatry, St. Marienhospital Hamm, Germany] |
| 2014 to present | Research fellow Integrated Curriculum for Anthroposophic Medicine (ICURAM), UWH |
Memberships and Committee Responsibilities:
Since 2014 chair of the "Psychology Task Force" of the Medical Therapies Committee of the International League Against Epilepsy (ILAE)/Therapeutic Committee
Since 2017 co-chair of the "Commission for Psychosomatic Epileptology" of the German branch of the ILAE
2012 to 2015 co-coordinator of the Special Interest Group "Cognitive and Behavioral Interventions for Epilepsy" American Epilepsy Society (AES)
Publications:
Michaelis R, Schonfeld W, Elsas SM. Trigger self-control and seizure interruption in the Andrews/Reiter approach to epilepsy: a retrospective analysis of seizure frequency. Epilepsy Behav 2012; 23: 266-71.
Michaelis R, Andrews DJ, Reiter JM, von Schoen-Angerer T. Resolving Cognitive Dissonance by Acquisition of Self-organizational Skills May Decrease Drug Resistant Seizures – A Case Report. Epilepsy Behav Case Reports 2014;2:64–6.
Michaelis R, Tang V, Wagner JL, Modi AC, LaFrance Jr WCurt, Goldstein LH, Lundgren T, Reuber M. Psychological treatments for people with epilepsy. Cochrane Database Syst Rev 2017a;10.
Michaelis R, Niedermann C, Berger B. How Can We Enhance the Sense of Self-efficacy in Epilepsy? Two Qualitative Case Reports. Comp Med Res 2017b;24:215–24.
Michaelis R, Tang V, Goldstein LH, Reuber M, LaFrance W, Lundgren T, Modi AC, Wagner JL. Evidence-based Recommendations for psychological treatment for children and adults with epilepsy. Epilepsia 2018a; 59:1282-302.
Michaelis R, Niedermann C, Reuber M, Kuthe M, Berger B. "Seizures have become a means of somehow learning things about myself" – A qualitative study of the development of self-efficacy and mastery during a psychotherapeutic intervention for people with epilepsy. Epilepsy Behav 2018b;84:152-61.
Michaelis R, Schöller H, Höller Y, Kalss G, Kirschner M, Schmid E, Trinka E, Schiepek G. Integrating the Systematic Assessment of Psychological States in the Epilepsy Monitoring Unit: Concept and Compliance. Epilepsy Behav (eingereicht).